News
Our course closed Saturday October 29th, 2023.
Call between the hours of 10am - 4pm for details. 613-543-3282
Food Service has ended for the season.
We want to thank everyone who came played our course this year. Hope your game was enjoyable.
Also a thank you to everyone who came and enjoyed a meal and the views sitting on our deck watching the traffic on the river.
Our 2024 membership form is available here.
Our Course
Our picturesque and challenging nine-hole public golf course is bordered by the St. Lawrence River, in the Village of Morrisburg. Established in 1939, the Morrisburg Golf Club is among the oldest courses in the area, and is known for its quality greens, fine old trees and fantastic view of the St. Lawrence River from every hole. It is truly "casually wonderful".

We are open seven days a week to the public. The exceptions are Wednesday Ladies Night and Thursday Mens Night, which begin at 3 pm, and tournament play. See our Events Calendar for more information.

Remember to check our Events Calendar for Tournament Play and course closures. To sign up for one of our many scrambles and tournaments, please visit the clubhouse and check the sign-up board. Tournaments fill up fast - be sure to sign up early!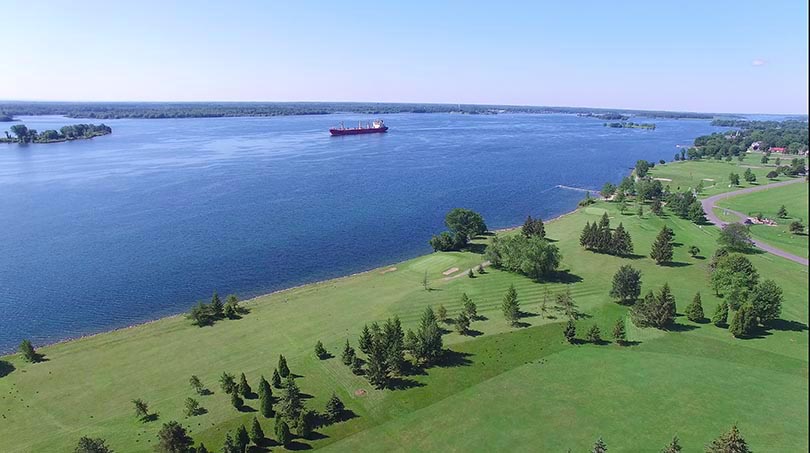 Course Map
Click on any Hole Number below to see a flyover video of the hole.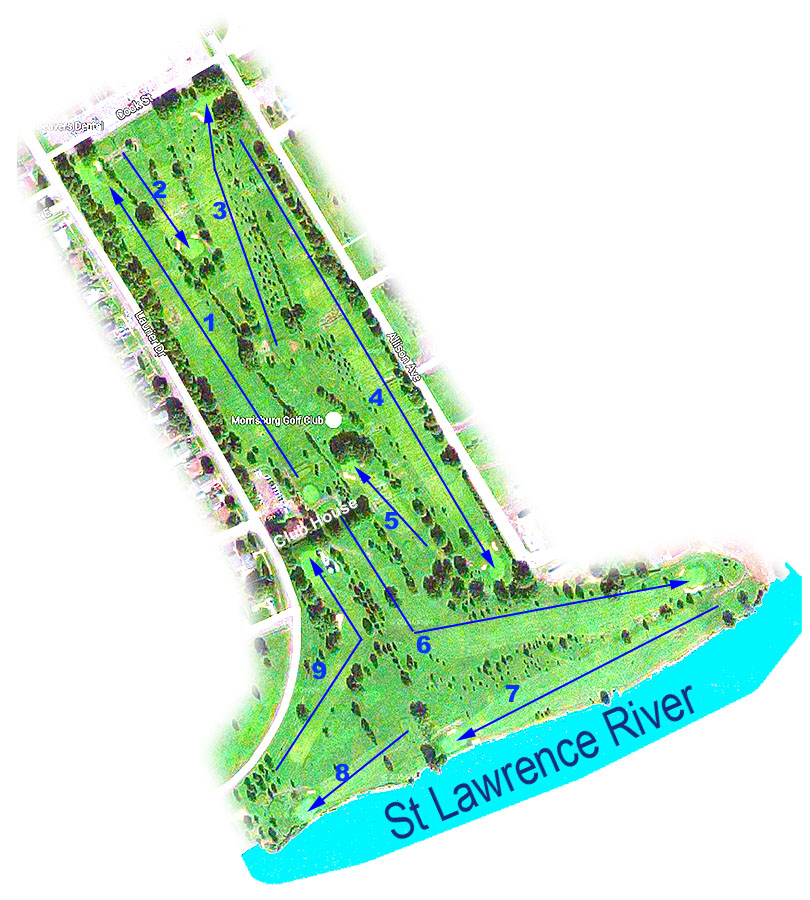 Click to Add Your Latest Score to Golf Canada

An Overhead View of the Course.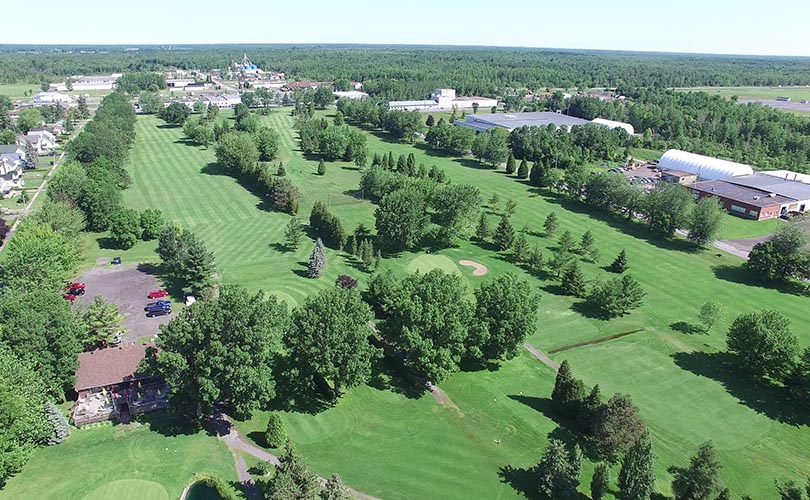 Looking North Towards Highway 2.
Looking South to the St. Lawrence River.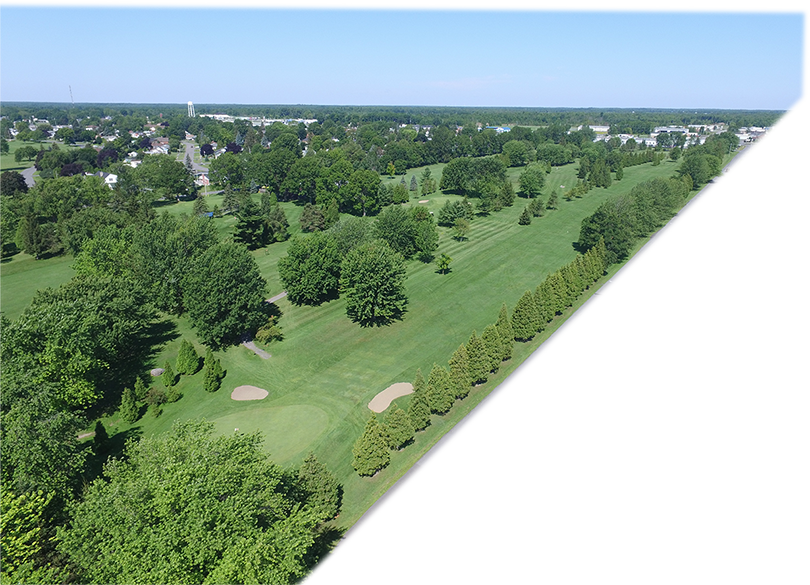 From the East Side of the Course.